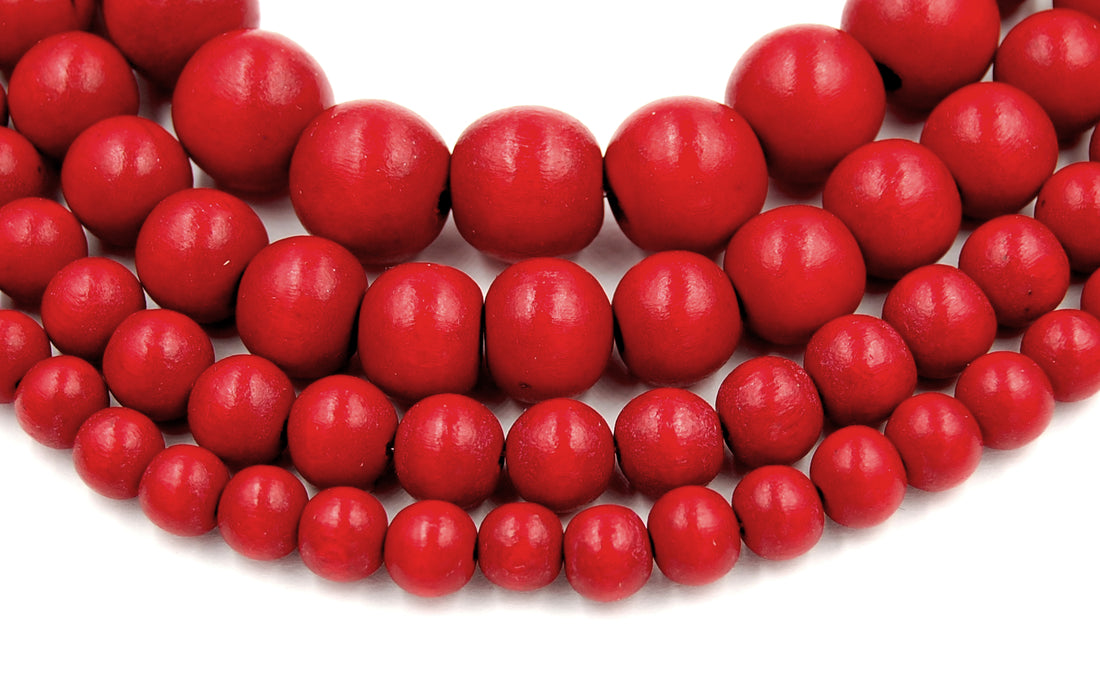 Wood Beads
Welcome to our collection of dyed wood beads! Our beads are made from high-quality wood that has been carefully dyed to provide a range of vibrant and eye-catching colors. Our collection includes a variety of shapes and sizes, so you can find the perfect beads to suit your jewelry-making needs.
Each bead is crafted from wood that has been sustainably sourced and carefully selected for its quality and beauty. The dyeing process adds a touch of personality and uniqueness to each bead, making them the perfect choice for creating jewelry that stands out.
Our dyed wood beads are perfect for adding a pop of color to your jewelry creations, whether you're making a bold statement piece or a subtle accent. They are ideal for creating boho-inspired designs, adding a natural touch to your creations, or simply adding a bit of fun and vibrancy to your jewelry collection.
Our collection is constantly evolving, so be sure to check back often to see the latest additions. We are committed to offering the highest quality dyed wood beads at an affordable price, and we back all our products with a satisfaction guarantee.
Browse our collection today and find the perfect beads for your next jewelry-making project. With our wide range of colors and shapes, you're sure to find the perfect match for your design. And don't forget to check out our other collections for more unique and eye-catching jewelry-making supplies.