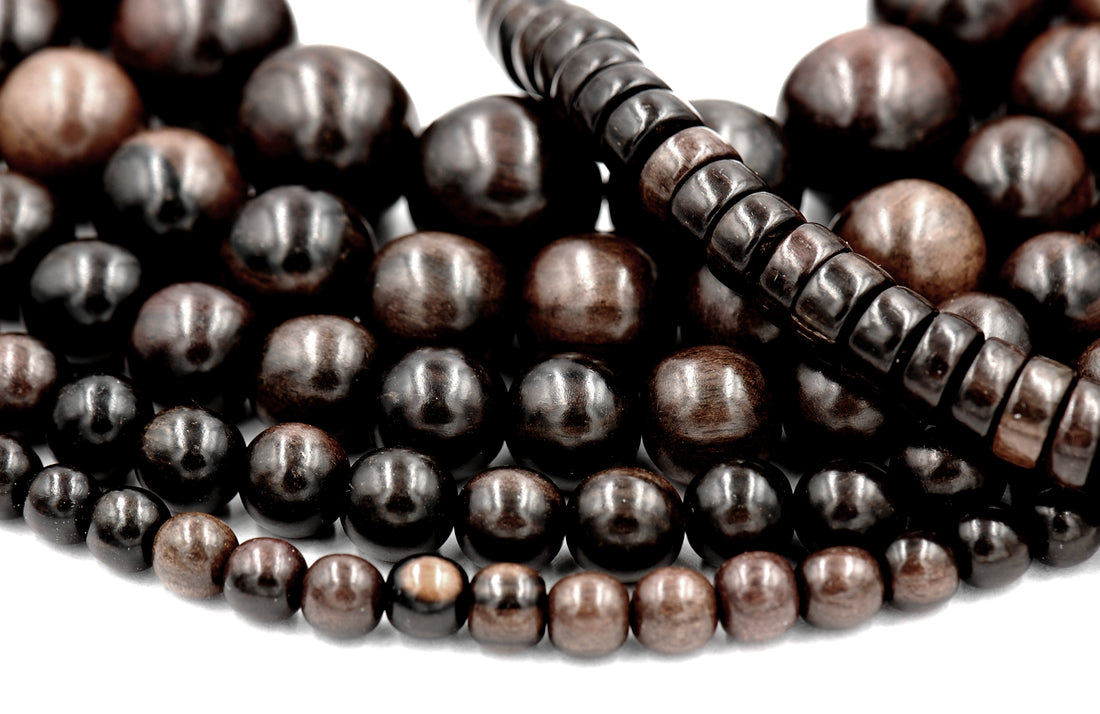 Natural Wood
Welcome to our collection of natural wood beads! Made from sustainably sourced and beautifully crafted wood, our collection offers a range of sizes and shapes to suit any jewelry making project. From rustic and earthy to sleek and modern, our beads add a natural touch to any design.
Crafted from a variety of woods, including bayong, rosewood, robles and ebony, each bead is unique in texture and grain, giving your designs a one-of-a-kind look. Use them to add a touch of nature to your jewelry creations or to create a boho-inspired piece.
Our beads are carefully selected and quality-checked to ensure that only the best and most beautiful pieces are included in our collection. From the warm and earthy tones of maple to the rich, dark hues of ebony, our natural wood beads offer a wide range of colors and textures to choose from.
Whether you're an experienced jewelry maker or a beginner, our natural wood beads are a versatile and sustainable addition to your collection. They are perfect for creating necklaces, bracelets, earrings, and more. So why not add a touch of nature to your designs with our natural wood bead collection today?
Browse our selection and find the perfect beads for your next project. All our beads are backed by our satisfaction guarantee, so you can buy with confidence. And don't forget to check out our other collections for more unique and sustainable jewelry-making supplies.